So, in my closet (mostly on my floor) are many many shoes!
and so today we will take a look at a FEW of them.
Forever 21. I LOVE YOU> and I am super hecka grateful you are right ACROSS the street from my place! :) I got these on a Valentines day sale! $10.00 I love these heels. These are good with brown black gold and white and jeans! I love heels and jeans.
NOW. This is the "Glass Slipper" shoe I currently own. Stiletto heels are never really my friend but I have to wear them every once in a while cause they just ROCK. and look awesome. These shoes I got for my Birthday from my sista! (thanks girl!) They are from Fredrick of Hollywood. (yes they sell other things)
Payless... I spent $25.00 ahh some of my fav. shoes right about now. They match with just about EVERYTHING. and totaly are SOOO COMFY I have never had a pair of shoes I loved so much. I love the closed toe so I do not have to worry 24/7 about painting my toes just in case I did not have time. ALWAYS a good choice for work or out an about. I LOVE with a pair of JEANS so cute.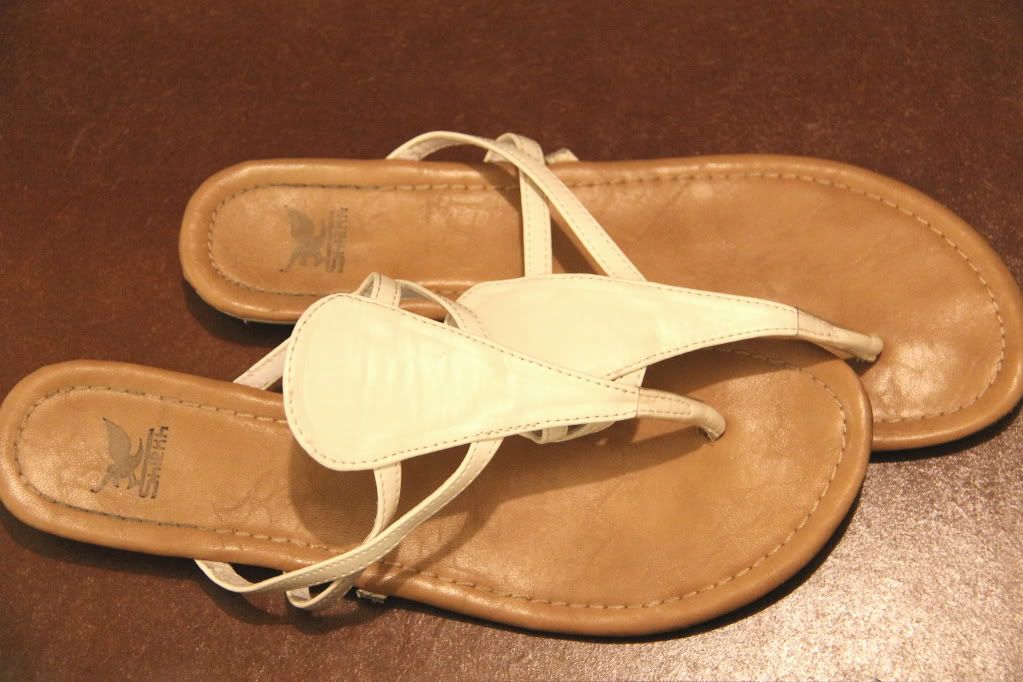 Basically I love LOVE wearing these flats just about everywhere. They actually had a back strap but I had to cut it off because it was driving me CRAZY> they were on discount last summer for 5 buck. CAN NOT GO WRONG with a pair a $5.00 shoes.
So, yes these are SOME of my shoes. Robert would probably LOVE it if these were the ONLY shoes I have but alas, there is more.
and on a side note, what are you DOING THIS WEEKEND?
this whole week I was at my parents place. LOVE the bed there SO COMFORTABLE. only down side no husband :( but we will reunite tomorrow)
Not doing anything special this 3 day weekend but I really really really need a weekend like that.
HAPPY FRIDAY!